Why Does Wireshark Give Wrong IP Address?
It seems to me Wireshark is reporting an IP address that is wrong by one digit.
I am looking for a dahua wifi cam's IP so I've got it plugged into my computer's ethernet port, that adapter enabled, the wifi adapter on my computer disabled.
So on Wireshark I see an ARP broadcast from 192.168.0.67 and I figure this must be the camera.
So I try to connect via my browser but get an 'unable to connect' message.
So I disable the ethernet and enable the wifi.
Then I look at my router to see what devices it is connected to.
I see it has a wifi conection to 192.168.0.167 - but no connections to any 19.168.0.67
I try connecting to these two addresses again - this time with wifi enabled.
x.x.x.67 is still unobtainable.
x.x.x.167 turns out to be the IP camera.
Am I not understanding something - reading the results wrong or something?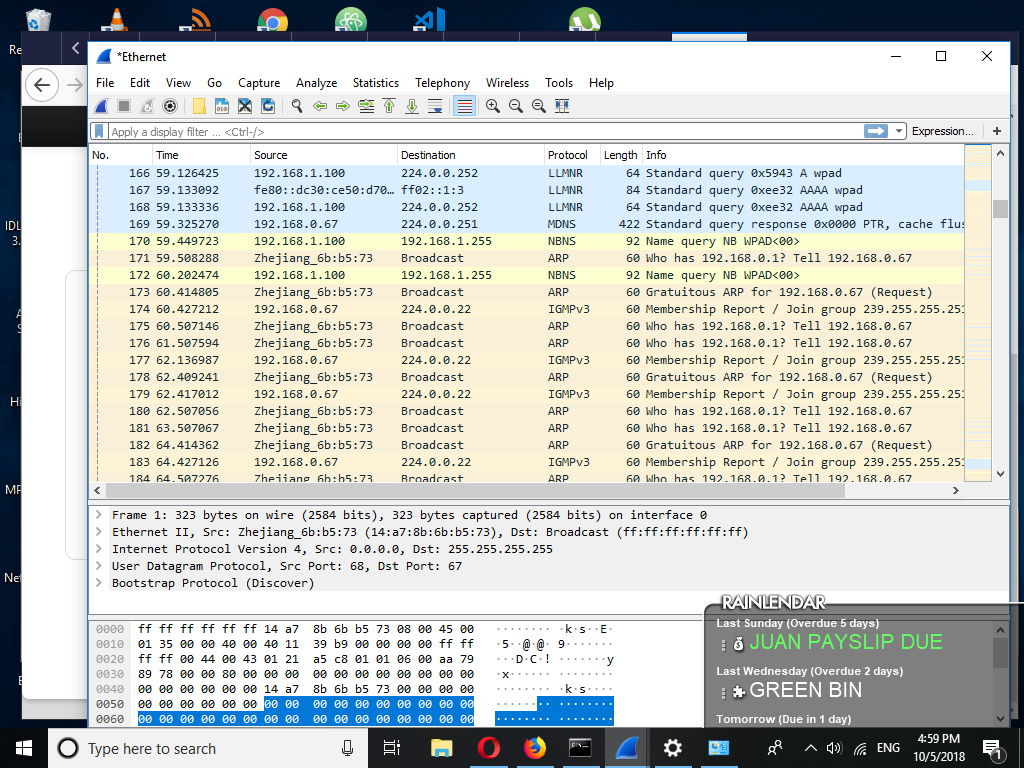 Original
Comments