Protocol Hierarchy Statistics
Packet:
77067   2020-10-11 00:42:13.131356  youtube-ui.l.google.com Vicky-PC    UDP 60  https(443) → 52432 [BAD UDP LENGTH 24 > IP PAYLOAD LENGTH] Len=16[Malformed Packet]

In the TCP of the Protocol Hierarchy Statistics, which I cannot post a screenshot of bc I do not have enough points. But, there is a lot going on. Now this reads UDP, but the Data came from a TCP Data right clicked at selected.
How do I correct this.
This is a screenshot of the Protocol Hierarchy Statistics: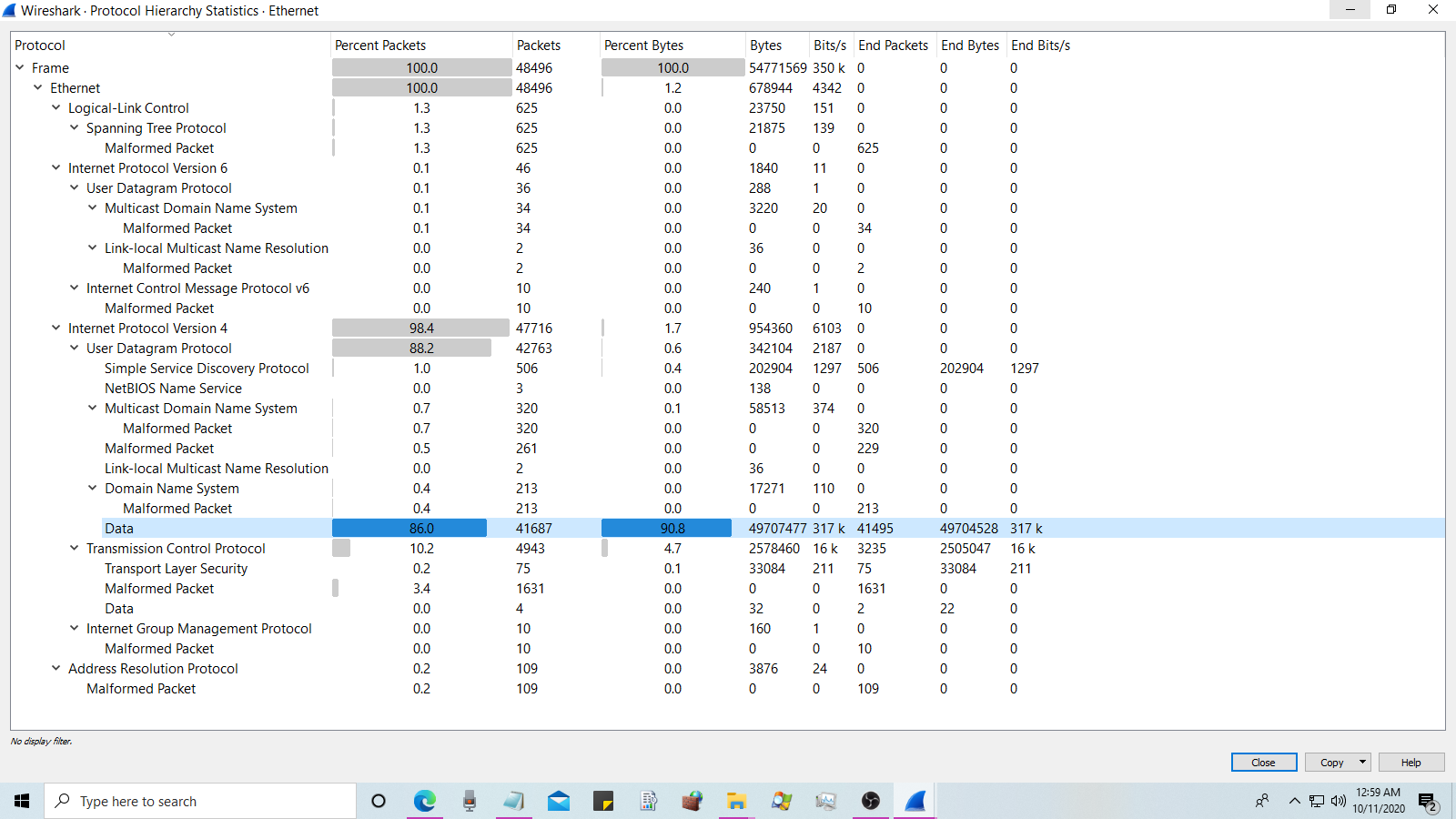 Thank you, vicky71
Comments