wireshark takes long time to load pcap
Hi everyone, I'm using wireshark to view pcap file and tshark to read pcap also. As can be seen, the file length is about 20 MB and captured time: 9 seconds, but wireshark takes about 27 seconds to display all packets. I tried with some captured file from other interfaces with the same size , and it took just few seconds to load. I don't know why, please help if you have any expericence on this case and guide me that how to save time to load (or to read file by tshark). Thank you very much!
I cannot attach the pcap file so I put it on google drive : https://drive.google.com/file/d/1z2Tm...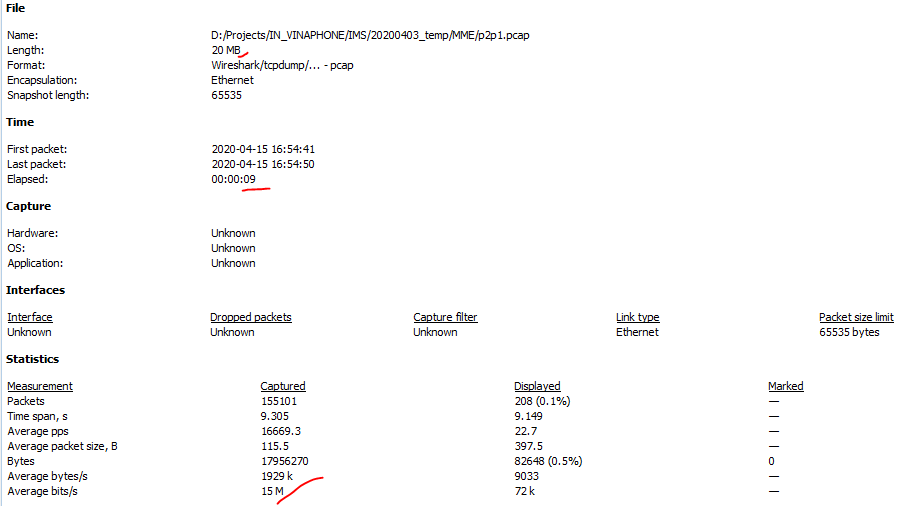 Comments